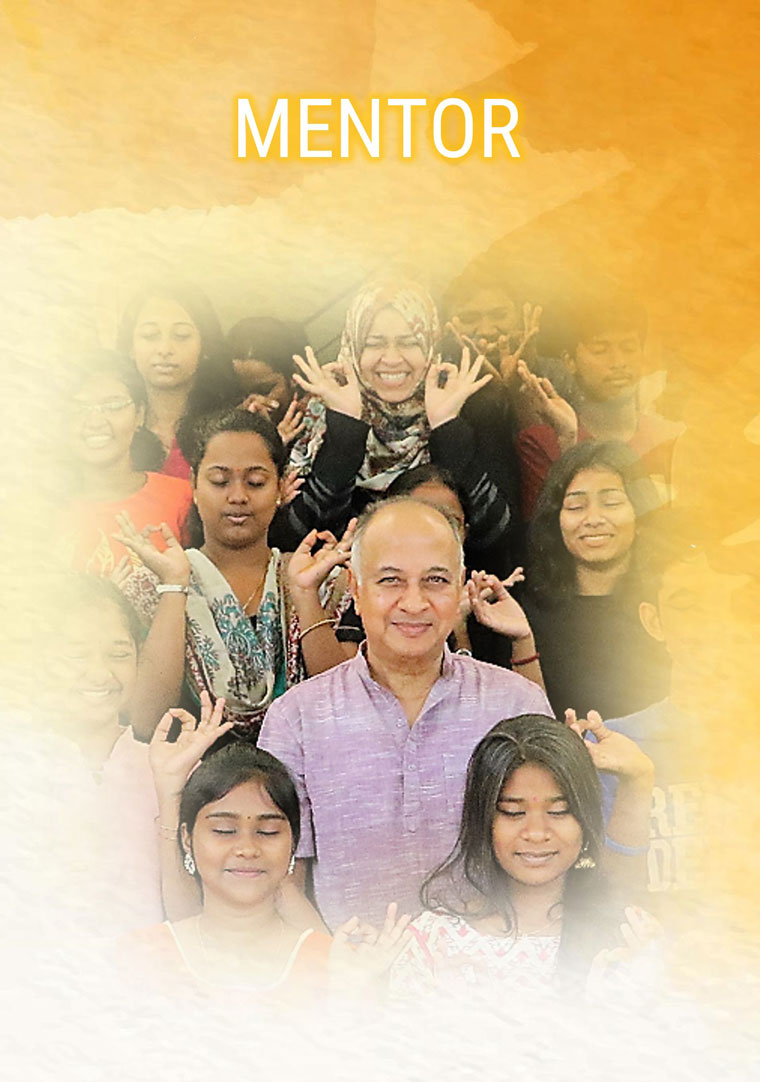 Barnabas Tiburtius :: Profile
Born in 1942 in Tiruchirappalli, India, he studied Latin, Mathematics and Science in his pre-graduation days. He then graduated from Madras University (PSG Tech '65) in Electrical Engineering, later specializing in Electronics and Control systems.
He has done courses in Transaction Analysis and Jungian Psychology.
He worked for thirty six years in the field of Process & Industrial Control. He was responsible in introducing many pioneering technologies including the first 'Custom LSI' based alarm monitoring system in process industry. He was also instrumental in indigenous introduction of Intrinsic safety, in a major way, in Petro-Chemical process in India saving millions of Dollars through import substitution for the Indian government.
He was awarded the 'Indira Gandhi Priyadarshini Award – 1993' for technical contribution to the country by the then Speaker of Lok Sabha, Mr. Shivraj Patil.
He was Managing Director of various high-tech companies for 25 years. He had held the position of Group Board Director of a multi-national company in the UK from 1996 to 1999 before being appointed 'President – Asia-Pacific' until his retirement in 2002. During his tenure as President of Asia-Pacific he organized seven major strategic alliances with high tech companies in Europe, Australia and the USA. He also set up a trading company in Shanghai, China for a European multinational company.
Throughout his life, he is involved in multi-discipline learning and his field of inquiry covers:
Evolutionary studies in Biology, Cognitive science, Cosmology, Philosophy of Mind, Quantum Physics, Esoteric interpretation of sacred, ancient writings and Mythology.
Since 2003, he has been involved, as an independent researcher, in the study of consciousness both from the spiritual and scientific dimensions.
He is the Mentor of an initiative called SPAARK (which stands for Spiritual  Awareness, Awakening and Renewal through Knowledge) and regularly conducts workshops on the recent findings in the field of Cosmology, Consciousness, Science and Spirituality.
He is the Chairperson, mentor, patron and futuristic visionary behind "CREA CHILDREN'S ACADEMY HIGHER SECONDARY SCHOOL"
He was on the Board of Studies of the Physics department at Stella Maris College and
He had taught for two years "Science and Theology" to the students in the pre-final year, Bachelor of Divinity, under graduate programme at "Gurukul Lutheran Theological College & Research Institute"
He has authored more than 400 papers and articles. He is good communicator and systemic thinker and has delivered many keynote addresses, endowment lectures and empowering talks..
A book of 100 poems titled: "MYSTIC DELIGHTS THROUGH THE SENSES" was launched by Notion Press Publishing in August 2018.
He has published a set of books in 3 volumes under the title: "SELF EMPOWERING WISDOM – THROUGH DEEPER INTERPRETATIONS OF MYTHOLOGIES,SCIENCES AND SACRED TEXTS" through Notion Press Publishing for international release. The first volume was released in November 2018. The second volume has been published in August 2019 and the third volume under the title "SYMBOLS AND THEMES IN SACRED TEXTS" was published in Fubruary 2020.
Blessed Hope Publishing has also published my book "Elevating Our Consciousness" in Europe for global marketing in January 2019.
DONATIONS
Donations accepted in Indian Rupees through Cheques or DD payable at Chennai beneficiary "AMITA FOUNDATION" or through bank transfer:
Copyright Livingspaark @ 2022